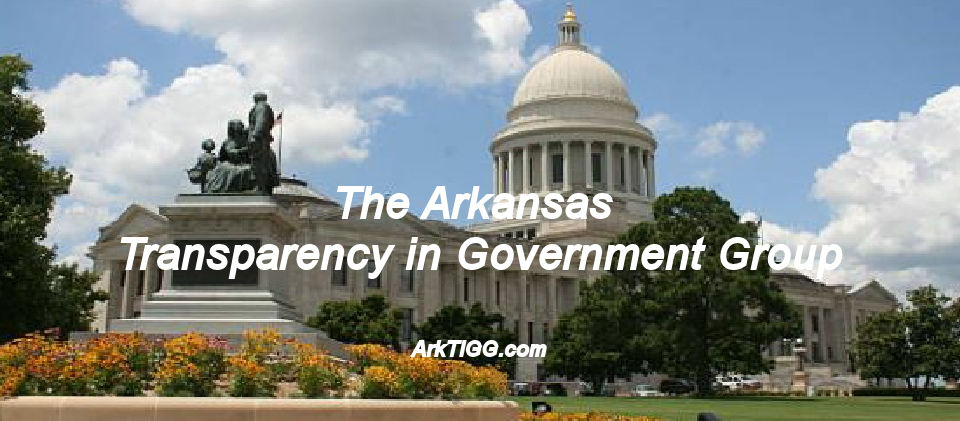 March 27, 2022 - MIKE MASTERSON: "Little guy" won
March 22, 2022 - MIKE MASTERSON: Light in the dark

The Second Annual Symposium of the Arkansas Transparency in Government Group (ArkTIGG) took place on Wednesday, March 16, 2022, from 9:30 A.M. - 5:30 P.M. at the Durand Center in the Crocket Tower Building on Main Street, North of the Town Square, Harrison, Arkansas. You may watch the symposium in its entirety at our YouTube channel. Agenda | Press Release


It is vital in a democratic society that public business be performed in an open and public manner so that the electors shall be advised of the performances of public officials and of the decisions they make--and why they make those decisions. Toward this end, the membership activities of those chapters functioning under the umbrella of THE ARKANSAS TRANSPARENCY IN GOVERNMENT GROUP are dedicated to the proper implementation of the Arkansas Freedom of Information Act of 1967, as amended.

Chapter activities are designed to help make it possible for all Arkansas citizens to learn their rights--and claim those rights--under the provisions of that far-reaching and important statute.

It is anticipated that this website will be interesting, informative, inspirational and helpful.